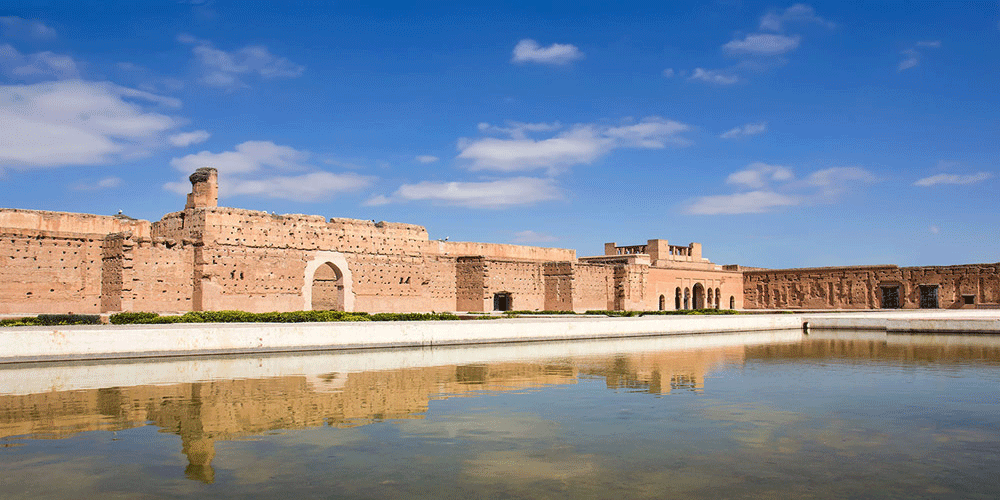 Half Day Tour
- Within the labyrinth of the Medina (Old Town), you will find Marrakech's colorful souks (open-air markets). These souks are among Morocco's most famous and display colorful and richly varied wares. Shops for hand-crafted slippers, traditional woodwork, brass, iron and bronze artcraft, jewellery, kaftans, carpets, spices and pottery.

- You will be picked up from your hotel in Marrakech and taken to theV isit the Medersa Ben Youssef. This Islamic school dates back to the 16th century and used to be the most important coranic school in the whole Maghreb.

- Meet a traditional herbalist and see a presentation of the various spices that are used in the Moroccan healing system.

- Walk in the Medina and discover the colorful and exotic Moroccan handicrafts. Explore the market, which is divided into smaller souks*sections* according to goods which are sold. This grand labyrinth features hand-made Moroccan goods such as babouche slippers, woodworks, brass work, ironwork, bronze work, jewellery, kaftans, carpets, spices, and pottery. You will also be able to visit the best galleries for leather, antiques, and hand crafted gold jewellery.

- Enjoy strolling in the world-famous Djemaa El Fna square , Marrakechs most popular tourist attraction. This bustling square is listed by UNESCO as a "Masterpiece of World Heritage". Snake charmers, acrobats, dancers, storytellers make it a lively hub of so many activities of entertaining .
Tour Price
​ Duration: 1/2 Day Tour

Fixed Price
50.00 Euros up to 04 people (3 hours max)
Total Cost : 50.00 Euros is payable in cash on meeting your tourist guide,if there are more than 4 people , the price is different